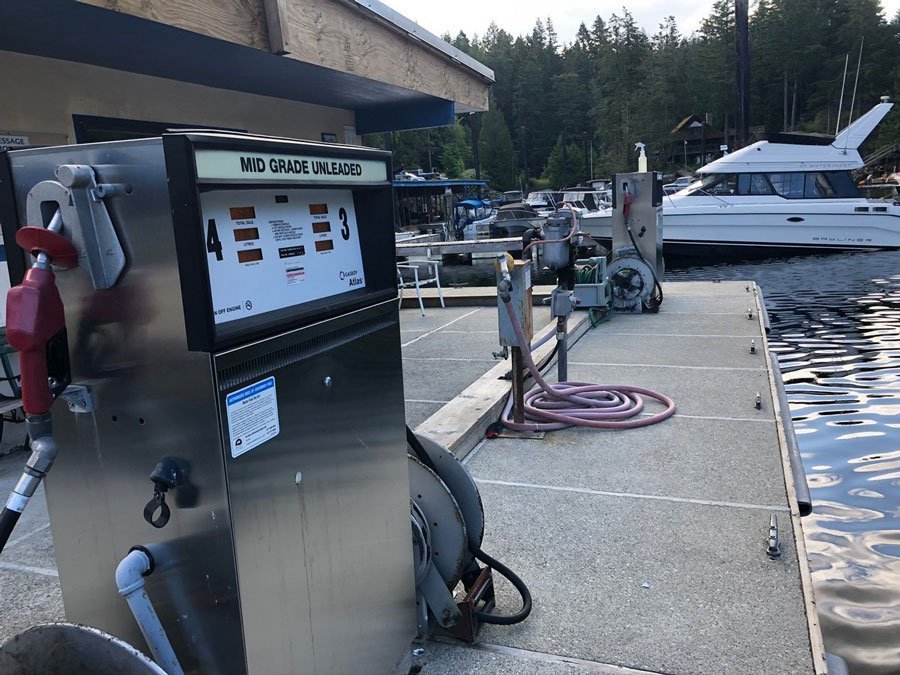 The Fuel Dock is Open Year-Round selling Premium Gas, and Diesel.  Volume Discounts are available.
At first glance access may look narrow down the channel, but the bay opens considerably for easy turning and access to fuel dock.  The channel is deep for yachts over 60ft.
The Tackle Store is located on the Fuel Dock.  We enjoy Sports Fishing so have a large supply of tackle, rods, reels, line, traps, hooks etc.  Also we are one of the last places to buy live bait – Herring for Sale by the Dozen!!
An 80ft dock is available for Transient moorage and Breakdowns with water and 15 amp power and Propane cylinder filling is available